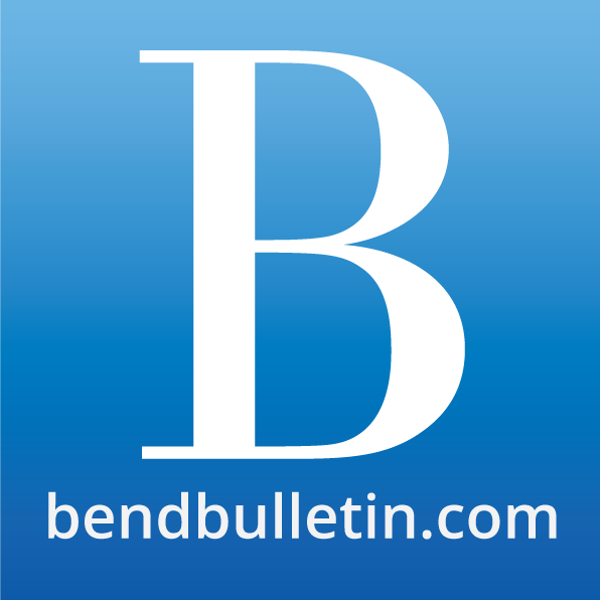 Imagine a day when you could go to a Portland Trail Blazers or Timbers soccer game and in addition to spending $20 on a burger and beverage you could wager $100 on the game.
That day could be fast approaching as Oregon Lottery officials intend to launch sports wagering in time for football season. The lottery hopes to put the state at the forefront of a national sports betting bonanza after a U.S. Supreme Court decision last May cleared the way for every state to get into the business.
The numbers are potentially huge. Ten months since New Jersey got into the sports betting business, its "handle" (total dollars wagered) has topped $1 billion per quarter. Investment bank Morgan Stanley last November predicted that American sports betting could reach $215 billion a year by 2025.
"There is a huge pent-up demand," said David Forman, director of research at the American Gaming Association. The creation of a "legal outlet" for sports gambling, Forman said, will attract millions of Americans who were unable or unwilling to participate in the black market that existed before.
Local lottery officials warn that Oregon is a relatively small market. But even here, they expect the handle will hit $330 million in the first year and more than double to $680 million by the third. That is an enormous number given the lottery's total annual revenue in 2018 was $1.3 billion.
"We have about 3 million eligible players in Oregon, many of whom bet illegally now," said Farshad Allahdadi, the Oregon Lottery's chief gaming officer. "Our challenge is to create a compelling product that can draw a portion of those illegal betters and attract a whole new group of customers."
After establishing online games this summer, the lottery will begin to install sports betting games in the restaurants and retailers that sell existing lottery games. That rollout should begin early next year.
It remains unclear at this point when and whether the new sports betting games will show up at Blazers and Timbers games. Leadership at the NBA and Major League Soccer has embraced sports betting. But neither team is ready to tip its hand.
Oregon is in a big hurry. It wants its online sports betting games to be up and running by August, just seven months after the lottery officials solicited bids from sports betting vendors. The state has tentatively selected a company called SBTech Global Ltd. to provide the expertise and the technology to get Oregon's sports games up and running.
SBTech got the nod even before the state concluded its background investigation. All of the Lottery's contractors must pass a background check conducted by detectives from the Oregon State Police.
SBTech is headquartered in the Isle of Man, a noted tax haven in the United Kingdom. It is well-established in Europe and Asia but is a relative newcomer to the U.S. market. Company officials say it works for famed racetrack Churchill Downs and other big names in the U.S. gaming business.
The second-place bidder has protested the state's selection of SBTech. In a March 25 letter, Scientific Games Ltd. urged the state to determine whether SBTech is doing business in countries that have outlawed gambling. The Belgian Gaming Commission includes www.10Bet.com on its list of blacklisted gaming sites. In its protest letter, Scientific Gaming claims 10Bet is "affiliated" with SBTech.
"To state the obvious, if SBTech or companies affiliated with it, like 10Bet, are in fact offering or supporting online sports betting or gaming in jurisdictions in which such activities are illegal, then that determination should weigh heavily in deciding whether SBTech is a responsible vendor for purposes of the Lottery's RFP," Scientific Gaming wrote in its protest letter.
An SBTech spokeswoman denied that the company does business in any country that prohibits gambling.
Allahdadi said SBTech has so far checked out. "We found nothing that would disqualify them," he said.
For all the potential, Oregon's entry into sports betting also raises several questions.
Other states have relied primarily on existing casinos, racetracks and other experienced operators to handle the nuts and bolts of their sports betting. Oregon has chosen to directly manage the new business. It will be among the first state lotteries in the country to do so.
Gambling leads to addiction and financial ruin for some, which raises obvious ethical implications about state sponsorship. Because its audience trends younger, online sports betting raises a new issue: teenage problem gamblers.
Others, most notably the NCAA, warn that widespread betting, much like doping, will raise doubts about the integrity of the sports. Leagues can adopt strict prohibitions on betting by athletes and coaches. But they only go so far. Just this month, the British Football Association charged former Manchester United and ­England midfielder Paul Scholes with misconduct for improperly betting on games while working in the front office of the Salford Football Club.
Others disagree. "Regulating sports gambling takes it out of the shadows," said Steve Ross, a law professor at Penn State. The Black Sox scandal back in 1919 and the handful of subsequent betting scandals took place when gambling was illegal, he pointed out.
Oregon lottery officials have made the decision not to allow betting on amateur sports. That means no betting on the Civil War, March Madness and other massively popular events. State officials concede they are leaving millions of dollars on the table, perhaps 25 percent or more of potential market, Allahdadi said.
But the state hopes to avoid a repeat of the Sports Action debacle in the 1990s and 2000s. Sports Action was a parlay game introduced by the Oregon Lottery in 1989, for NFL games and later NBA contests. It generated a bitter backlash. The NBA sued the state and the NCAA effectively blackballed Oregon as a host for any March Madness games.
Oregon lawmakers came to the conclusion that Sports Action was not worth the controversy it created. In 2005, they voted to kill it.
Attitudes about gambling have turned 180 degrees since. The U.S. Supreme Court last May struck down the federal law prohibiting sports wagering. Virtually all the major professional sports leagues have endorsed legalized gambling, arguing that it will increase fan interest and engagement in games.