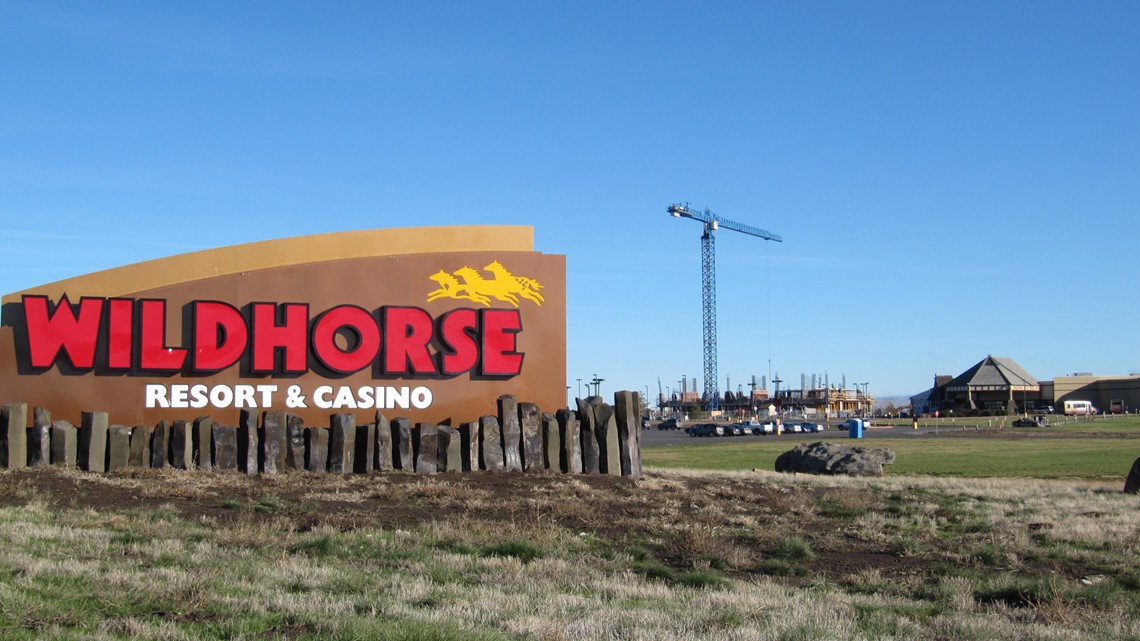 The Wildhorse Resort and Casino outside Pendleton said in a statement that the closure comes out of "an abundance of caution," while employees conduct a deep clean.
PENDLETON, Ore. — Leaders of an Indian reservation in Oregon shut down its casino and several other facilities after an employee contracted the coronavirus.
A state health official says the virus is likely circulating and will likely appear in additional locations in the state.
The employee of the Wildhorse Resort and Casino on the Confederated Tribes of the Umatilla Indian Reservation is hospitalized in nearby Walla Walla, Washington, and is the third COVID-19 case to emerge in Oregon.
The previous two other known cases occurred in the Portland area and had household contacts with each other, but the casino is far east of the city.
MORE: 3rd presumptive coronavirus case in Oregon: Worked at Wildhorse Casino, attended youth basketball game
The casino said in a statement on its website that the closure comes out of "an abundance of caution," while employees conduct a deep clean of the resort:
"In an abundance of caution, Wildhorse Resort & Casino will close immediately to complete a thorough and deep cleaning as a response to reports of a presumptive positive case of Covid-19. Updates will be posted at wildhorseresort.com regarding the reopening schedule. The closure includes the casino, convention center, hotel, Cineplex, Children's Entertainment Center, and restaurants. All activities are cancelled including casino promotions and events until further notice."
RELATED: Amid coronavirus outbreak, Idaho health officials say wash your hands and remain calm
RELATED: 6 dead in US from coronavirus as more states announce first cases